Crypto Signals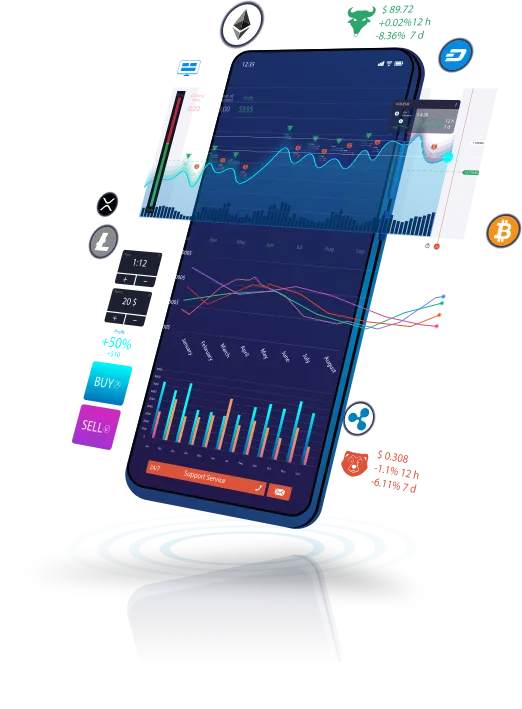 If you are currently looking at becoming more successful at trading Ethereum, but unsure how to navigate or outperform the market – then signals might be exactly what you are looking for.
To break it down a little further, Ethereum signals are trading tips that can help you learn what orders are best to place with your chosen broker and when is the best time to place them.
Throughout this guide, we will explain how you can utilize our Ethereum signals to gain profit and success in the cryptocurrency trading market, without needing to perform any technical analysis.
OUR PLANS Free Crypto Signals Channel
More than 50k members
Technical analysis
Up to 3 free signals weekly
Educational content
Free Telegram Channel
What are Ethereum Trading Signals?
Ethereum signals can be best explained as trading suggestions that our in-house analysts will send you when a profitable opportunity may have been found.
Our team will use their knowledge of technical analysis, which has been acquired over many years to make sure you have all the important information needed to execute a successful trade. At CryptoSignals.org, each signal should include five key data points, including a required limit price, take profit order price, and a stop-loss order price.
Here is an example of what you can expect of our signals when you sign up with us:
What this example is showing us is that our analysts believe that the Ethereum pair ETH/USD (Ethereum/US dollar) will increase in the very near future. This would now suggest that you would go on to place a buy order with your broker.
It also shows us the recommended limit, stop-loss, and take-profit order price. This will be covered more in-depth further in this guide. After you have received your signal, it is then about heading over to your online broker and placing an order with all the figures and information that has been given by our experts.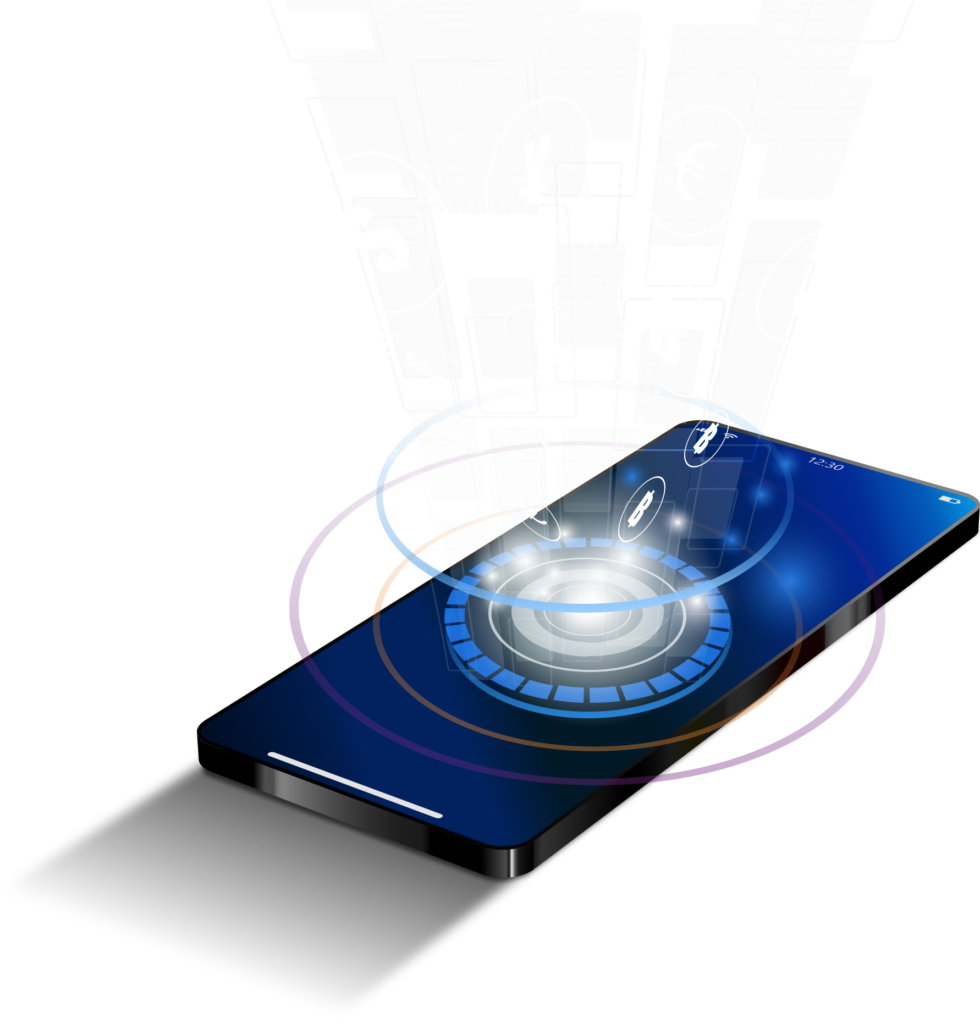 Expert Analysts
Our team of expert analysts and seasoned traders here at CryptoSignals.org have spent years honing the craft of technical analysis. We do this by using a wide range of technical indicators (for example, the RSI, Moving Averages, MACD, and many more.)
This means we can perform fundamental research into cryptocurrency pricing and market trends. Simply put, by joining our quality Ethereum trading signals, you can have peace of mind that our experts are using their skill-set to research the market on your behalf.
Expert Analysts
Our team of expert analysts and seasoned traders here at CryptoSignals.org have spent years honing the craft of technical analysis. We do this by using a wide range of technical indicators (for example, the RSI, Moving Averages, MACD, and many more.)
This means we can perform fundamental research into cryptocurrency pricing and market trends. Simply put, by joining our quality Ethereum trading signals, you can have peace of mind that our experts are using their skill-set to research the market on your behalf.
Great for Inexperienced Traders
One of the largest benefits we like to offer at CryptoSignals.org is a space where both experienced and non-experienced traders can fully explore all the advantages that our Ethereum trading signals have to offer.
One of the essential factors in gaining profit in the cryptocurrency trading market is the ability to perform technical analysis, on top of being able to read the necessary pricing charts.
These are skills that can take years to achieve, which is why signing up to CryptoSignals.org is ideal for inexperienced traders. You have the ability to trade Ethereum in real-time without any prior knowledge of technical analysis or the cryptocurrency trading market.
Testimonials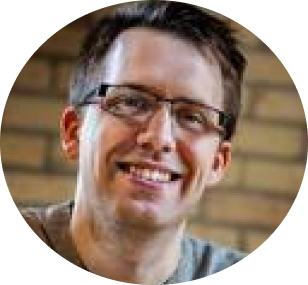 Since I've been a member of the VIP group for a few weeks, my interactions with the team have gone well. They are direct and sincere. Their statistics' greatest strength is that it is possible to separately verify them. They can send out up to five signals per day, depending on the condition of the market, though the majority of them are profitable. I've only worked with them for a few weeks, but I've already noticed some profits. I wholeheartedly recommend cryptosignals.org to all traders looking to improve their business. These men are the best at what they do.

I've only lost money since becoming a Telegram VIP on deals that I abandoned out of impatience or fear. I had no trading expertise prior to joining the Telegram VIP channel, and whenever I tried to place a wager, I was already in the red. If you never query their trades, you will gain. Despite my original skepticism, they assisted me in going from being completely ignorant on the first day to gradually comprehending the thought processes. Fantastic so far experience.
I signed up for Telegram for free and I would like to buy their VIP subscription. I really enjoy reading technical analysis because it teaches me so much about cryptocurrencies and how to trade them. Only the gratis crypto signal service has ever been used by me, and I'm very satisfied with it. They give you all the necessary details, such as the entrance price, take-profit level, and stop-loss level.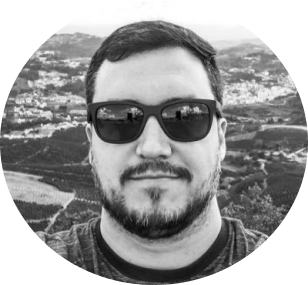 CS claims to have a track record of 82% profit, and in my trading experience, it gets near to that number, although trades do not always go as planned. I've made up to 500 pips on excellent weeks. For this reason, you must also study their other technical analyses. In addition to updates, chart analysis, and market feed, CS also provides signals. I simply joined the VIP trade Telegram channel. Concise, clear information about trades and historical context. Also, they frequently update their platform with news, trading techniques, evaluations, and other data as well as market feed.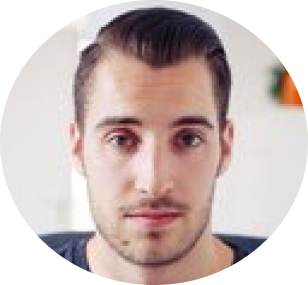 Every trade I've started and had CS close so far has been a success. There are many traders who think their trades will profit once they are placed. You must wait it out because of how the trends might be at times. Analyze the charts and the provided data. This is one of the top cryptosignal services I've utilized recently. Several of my friends have already recommended CS. The warning signals are fairly clear and easy to comprehend. Of course, there are times when trades don't go as planned, but even those occasions can provide us with valuable future insight.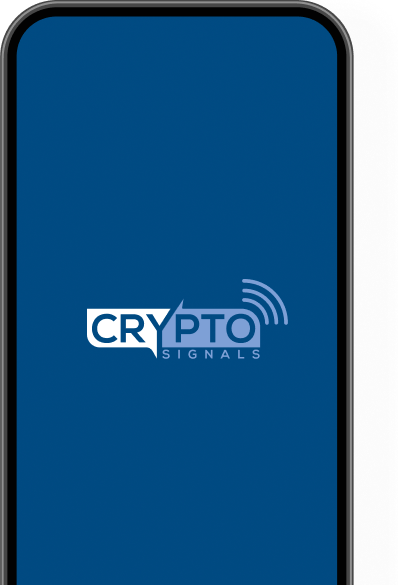 Unlock Daily Cryptocurrency Signals
Allow us to break down exactly what our premium memberships involve, and why our existing members continue to subscribe to our Telegram group month after month. You will receive 3-5 Ethereum trading signals daily (Monday to Friday).
Additionally, you'll receive our suggested limit, take-profit, and stop-loss price orders that our experts have analyzed for you. And, as mentioned above, most of our signals come with an explainer surrounding the technical analysis – so you learn while you trade. Below we have included what our prices look like when billed monthly, quarterly, bi-annually, and annually:
Ethereum Trading Signals
Risk-Free Strategy
Our risk-free money-back guarantee is a service we offer to all of our new subscribers. This is a 30-day time period to test our Ethereum trading signals along with our service. We often suggest running our signals through a brokerage demo account, to begin with. As a result, you can place our trading signals in a risk-free manner.
Here is a step by step guide to show you what you need to do:
Choose an online broker that has a wide range of cryptocurrency markets. eToro is a good shout as it allows you to trade dozens of pairs commission-free.
Once you have done this, you can open a demo account.
Subscribe to a premium plan membership with CryptoSignals.org
Join our VIP Telegram group.
When you receive your signal – go ahead and place our suggested orders with your chosen brokerage demo account.
2/3 weeks later, have a look at your results and see how much profit you have made.
If we have met your expectations and you would be happy to upgrade, we may suggest one of our longer plans to help get the best out of our monthly fees. On the other hand, you may want to enforce our money-back guarantee.
In this case, you would need to let us know within the 30-days of signing up and we will refund your subscription price in full. We do this to show our potential members that we are fully confident in the service we offer!
Ethereum pair
The first key data point included in our Ethereum trading signals is the pair you need to trade. To further clarify, a "trading pair" or a "cryptocurrency pair" can be best defined as assets that can be traded for each other in exchange.
For example, if you were to trade Ethereum against Bitcoin – this would show as ETH/BTC. This is known as a crypto-cross pair as the pair contains two competing digital currencies. Or another example is a crypto-to-fiat pair like ETH/USD (Ethereum/ US dollars).
The main premise of Ethereum trading signals (or any crypto signal) is that they are trading recommendations or tips. At CryptoSignal.org we believe the most reliable trading signals contain five important data points.
To give a clearer understanding of how our crypto signals work, we will break down each data point below.
Free Ethereum Trading Signals
After reading through all the information that we have given so far, we can imagine some of it may be daunting. This is why CryptoSignals.org also offers free Ethereum trading signals.
We send out 3 free signals a week via our Telegram group mentioned above. The signals contain the same key data points that we give our premium plan members. For example, the stop-loss or take-profit price orders.
We want our potential subscribers to get a clear idea of how we work before committing financially. When you have a better feel of what Ethereum trading signals involve and are more confident in your abilities, you might then decide you want to take it up a level. That is where our premium plans may benefit you further.
Get Started With the Best Ethereum Trading Signals Today
01.

Join CryptoSignals.org

First things first – you will need to open an account with us. This should only take a matter of minutes.

Remember you can begin with our free signals via the Telegram app, which will give you 3 suggestions per week. Or, you can opt for the premium plan which gives a huge advantage of 3-5 signals per day.
02.

Join our Crypto Trading Signal Group

When you have signed up at CryptoSignals.org, we will send you an email on how to join the VIP Telegram group.

A tip we like to give our new members is to set a custom notification sound on the Telegram app to ensure you can identify when a new Ethereum trading signal has reached. Thus, giving you plenty of time to act on our suggestions.
03.

Place Ethereum Trading Signal

Once you receive an Ethereum trading signal, is it then time to take our suggestions over to your chosen crypto broker and place your order.

To remind you, the order will include which crypto pair it is, whether to go 'long' (buy) or 'short' (sell), and the limit, take-profit, and stop-loss prices.
Join Our Free Telegram Group
We send 3 VIP signals a week in our free Telegram group, each signal comes with a full technical analysis on why we are taking the trade and how to place it through your broker.
Get a taste of what the VIP group is like by joining now for FREE!
Are you ready to become A SUCCESSFUL CRYPTO TRADER?
CryptoSignals.org is a team of highly trained traders that have been trading the cryptocurrency market since 2014, we decided to form a community on Telegram so that others can learn from our accurate cryptocurrency signals.
Choosing a Broker FOR THE BEST CRYPTO SIGNALS
Not only do you need to find the best crypto signals available in the market – but also a top-rated broker to place the required orders. After all, without a good broker by your side, you won't be able to access the crypto trading scene.
Regulation
Before you even look at fees and commissions, it's crucial that you use our crypto signals with a regulated, trusted broker. Unfortunately, much of the crypto trading scene operates without a regulatory license – which is very problematic.
Put simply, this means that the broker does not need to answer to the financial body of any sort – so things like customer care and investor protections are usually non-existent. To help point you in the right direction – some of the key regulators in this space include the FCA (UK) SEC (US), ASIC (Australia), and CySEC (Cyprus).
Bitcoin Signals
It goes without saying that Bitcoin is by far the most traded cryptocurrency in this marketplace. As such, our traders will regularly look to profit from this highly liquid asset class.
While in many cases we will send our Bitcoin trading signals on BTC/USD – we also cover crypto-to-crypto pairs. For example, if our in-house researchers think that BTC is overvalued against ETH – we'll send out a Bitcoin trading signal with our findings.
To give you an idea of how the best Bitcoin trading signals work here at CryptoSignals.org – check out the example below:
Pair: BTC/USD
Order: Short
Limit: $61,500
Stop–Loss: $62,000
Take–Profit: $57,000
The Bitcoin signal suggestion above shows that our in-house traders believe that BTC/USD will decline in the coming hours. But, we don't want to enter the market unless the pair hits our preferred trigger point – which in this example is $61,500.
To ensure that we are covered in the event of a continued upward swing, the Bitcoin signals suggestion also advises a stop-loss price of $62,000.
This is something that we always provide when we distribute our quality Bitcoin signals – as we are well-versed in risk-averse trading. Our Bitcoin trading signals also contain a suggested take-profit order. If triggered, this will automatically lock in your profits at your chosen crypto broker.
Free Bitcoin Trading Signals
Are you in the market for free Bitcoin signals? If so, we at CryptoSignals.org offer a free Bitcoin signal service that consists of three trading suggestions per week. Unlike many of our competitors – we don't ask you to pay extra money to reveal the limit order or stop-loss price.
On the contrary, you'll get all of the information we discussed above – so that's the Bitcoin pair, long or short position, and limit, stop-loss, and take-profit prices.
The reason that we offer free Bitcoin trading signals is that this allows new members to test our service out before making a commitment. Crucially, all you need to do to receive our free Bitcoin signals is register an account with us here at CryptoSignals.org.
You don't need to deposit any funds to gain access to our free crypto trading signals. Rather, once you have registered – you can head straight over to our free Telegram signal group!
Crypto Signals
You might have noticed that the best crypto signals available in the market are accessed through a Telegram group. This is because you will receive quality crypto signals in real-time – meaning you will never miss a profit-making opportunity again!
The best crypto signals Telegram groups typically have thousands of active members.
This allows you and your fellow members to discuss crypto trading ideas through the app.
The best crypto signals Telegram groups also come with real-time customer support.
Even more importantly, by receiving quality signals via Telegram – the best providers in this space will also attach a graph or chart to each suggestion.
In other words, the best crypto signals Telegram groups allow you to earn and learn at the same time.
Before you get started with the best crypto signals Telegram group of your choosing – we would suggest setting up a custom notification. By ensuring this sound notification is unique to your crypto signals Telegram group – you will know to open the app straight away so that you can place the suggested orders.
Free Crypto Signals Telegram Group
Some of you might want to try our quality crypto signals out before upgrading to our premium plan. If so, you'll be pleased to know that we also offer a free crypto signals Telegram group. Once you join our ever-growing Telegram channel – you will receive 3 x free crypto signals per week.
This might cover crypto-to-crypto pairs like BTC/EUR, BTC/USD, or ETH/USD. In other cases, some of our free crypto signals will cover pairs that contain two digital assets. For example, we regularly send our free crypto signals on BTC/ETH, BTC/XRP, and ETH/LTC.
Once you receive a free crypto signal via our Telegram group – all you need to do is head over to your chosen broker and place the suggested orders. In fact, if you're a shrewd trader – you'll likely decide to test us out via a free brokerage demo account.
In doing so – you don't need to risk a single penny on our free crypto signals. Instead, you will be placing our suggested orders with 'paper funds'. After each signal position has been closed – you can then write down the outcome of the position.
For example, if we made 25 pips on the free crypto signal, be sure to make a note of this. At the end of your trial – if you find that our free crypto signals have met your expectations – you might consider upgrading to our premium plan. In doing so, you'll receive 3-5 premium crypto signals every day!
The Bottom Line
To summarize, our Ethereum trading signals give you the power to not only access but learn the ways of the cryptocurrency trading markets – all from the comfort of your own devices. And as a bonus, you have seasoned traders doing all the research and technical analysis for you!
If you are ready to get started with our Ethereum trading signals, then choose a plan that best suits your needs. Crucially, keep in mind all our new subscribers are offered the no-questions-asked 30-day money-back guarantee!
2-5
Crypto Signals per day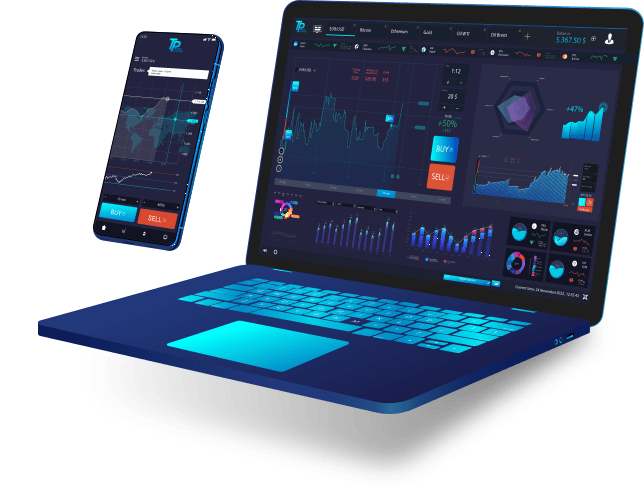 Our Traders Have Been Scouted From Trading Floors Based All over the World!
We Send Full Technical Analysis with every trade, See Examples of our Trades Below
You can join the free VIP Group with the click of a button to see examples of our trades