How To Use Leverage – Full Guide on Cryptocurrency Leverage!
Dash 2 Trade
Get early access to Dash 2 Trade's Presale. Buy the D2T token now
Existing community of 70,000+ traders
Unlocks access to the leading crypto trading analysis, signals and trading tools
As featured in CryptoNews.com, FXEmpire.com, FXStreet.com and more
World class development team backed by Quant developers and VC investors
Leverage can be a vital tool for your cryptocurrency trading endeavors. Whether you decide to trade on  DIY basis or use our top-rated crypto signals – leverage has the desired impact of increasing your purchasing power.
That is to say, if you only have $100 in your brokerage account but apply leverage of 1:10 – you are instantly boosting your trading capital to $1,000. But, leverage also increases your risk – as on top of applying profits, it does the same for losses.
In this guide, we explain the ins and outs of how to use leverage in a risk-averse manner. We also discuss the best crypto trading platforms that offer leverage to retail clients.
How to Use Leverage Now – Quickfire Walkthrough
If you're looking for a quickfire overview of how to use leverage at a regulated cryptocurrency platform right now – follow the steps outlined below!
Step 1 – Open a Crypto Trading Account: In order to use leverage, you need an account with a regulated brokerage site. AvaTrade is by far the best platform for this purpose – as you can trade at 0% commission and leverage is offered on more than 200+ digital currency markets.
Step 2 – Make a Deposit: Now that you have an account at AvaTrade – make a deposit. You can choose from a debit/credit card, bank wire, or e-wallet.
Step 3 – Search for Crypto Markets: Search for the crypto markets you wish to apply leverage on. For example, if you want to leverage up on Litecoin – enter 'LTC' into the search box and click on LTC/USD when it loads.
Step 4 – Enter Stake and Apply Leverage Limit: You will need to set up an order. Choose from a buy/sell order, enter your stake and select the leverage ratio you wish to apply (e.g. 1:2).
Step 5 – Confirm Order: Once you are confident with the information you have entered – place the order.
67.7% of retail investor accounts lose money when trading CFDs with this provider.
What is Leverage? The Basics
In its most basic form, leverage allows you to boost the value of your trade. Leverage is often used in the traditional forex trading markets, albeit, it has since made its way to the multi-trillion dollar cryptocurrency arena. When you apply leverage to your position, you are effectively being loaned the money by the broker. 
This allows you to trade with much more than you have in your account. For example, let's suppose that you want to go long on BTC/USD. You are prepared to risk $500 on this trade and decide to apply leverage of 1:5. In theory, this means that you are now trading with $2,500 – even though you only have $500 in your account.
Perhaps the easiest way to view leverage is that you will be multiplying your potential profits and losses. For example, if you made gains of 10% on your $500 BTC/USD position, this would ordinarily amount to a profit of $50. However, by applying leverage of 1:5, this $50 profit is boosted to $250.
Leveraged Cryptocurrency CFDs
It is crucial to note that if you want access to leverage when trading cryptocurrencies – it's best to go through a CFD broker. Otherwise, by trading at an unregulated exchange, you are putting your capital at risk. Let's take BitMEX as a prime example. This unregulated exchange offers leverage of up to 1:100 when trading Bitcoin against USDT.
Although at first glance you might be tempted by such high limits, the founders of BitMEX are currently under investigation for a number of criminal charges – including money laundering. Plus, as BitMEX operates without the backing of a reputable financial authority – there is no sure-fire way of knowing whether or not your investment funds are safe.   
Backed to contracts-for-differences – or CFDs, these are financial instruments offered by regulated brokerage firms. They track the real-world value of an asset like cryptocurrencies like-for-like – meaning that you can trade without needing to own or store the tokens. Instead, it's just a case of determining whether the value of the cryptocurrency will rise of fall.
Crucially, CFDs allow you to apply leverage to your cryptocurrency traders. Once again, the CFD broker in question will be heavily regulated,  which is why it is able to offer leverage to retail clients. In the case of AvaTrade, for example, the broker is authorized and regulated by the Financial Conduct Authority (FCA) in the UK and the Cyprus Securities and Exchange Commission (CySEC).
Leverage Limits
Although regulated CFD brokers can offer you leverage when trading cryptocurrencies – certain restrictions can apply. That is to say, residents of some countries will be capped in how much leverage they can apply. For example, if you are based in the European Union or Australia, this is capped to 1:2. Meaning – you can double your stake, but no more. 
In other regions, there are no limits at all. As such, you might find that your chosen CFD broker offers cryptocurrency leverage of 1:20 or more. If you are restricted by the country you live in – the only way around this is to open an account as a professional client. This does, however, require certain conditions to be met – such as proving you have previously worked in the financial services sector.  
Leverage and Margin
When learning how to use leverage, it is all but certain that you will come across the term margin. In a nutshell, although both leverage and margin refer to the ability to amplify your stakes – they actually mean two different things.
In terms of leverage, this is expressed as a multiple (e.g. 5x) or a ratio (e.g. 1:5). Margin, however, refers to the amount that you need to put up as a security in order to obtain your desired leverage ratio/multiple. 
For example:
Let's suppose that you are trading ETH/USD
You want to stake $100 and apply leverage of 1:10
This means that the value of your trade has been boosted from $100 to $1,000
In turn, the margin requirement on this trade is 10%
In another example:
Let's suppose that you are trading XRP/USD
You want to stake $500 and apply leverage of 1:5
This means that the value of your trade has been boosted from $500 to $2,500
In turn, the margin requirement on this trade is 20%
It is important to understand what the margin requirement means – as this will determine if or when your leveraged cryptocurrency position is liquidated by the broker.
Liquidation
When learning how to use leverage, the biggest risk that you need to consider is that of liquidation. In its most basic form, liquidation happens when the broker closes your leveraged trade on your behalf. This will happen because your position has gone down in value by a certain amount and thus – the broker has no option but to close the trade.
As a simplistic example, if you trade with leverage of 1:20 – this means that your margin requirement is 5%. In turn, if the value of your cryptocurrency trade goes down by 20% – you will be liquidated. If this does happen, then the broker will not only close your position – but will keep your margin.
Sticking with the above example, let's say that on your 1:20 leveraged trade you staked $200.
This means that you are trading with $4,000 and your margin amounts to $200 – or 5%
The value of your trade goes down by 5% so you are liquidated
As such, you lose your entire margin – which is $200
In order to reduce the risks of being liquidated, you should always deploy a stop-loss order to your position. This will instruct your broker to close your position when it goes down by a certain amount. For example, if your margin requirement is 10% – you might decide to set the stop-loss order at 1%. This will ensure that you exit the losing trade long before it gets anywhere near the liquidation point.
Best Brokers for Cryptocurrency Leverage
So that now you have a firm grasp of how leverage works, you now need to choose a suitable broker. After all, not all online brokers allow you to trade cryptocurrencies with leverage. Plus, you need to look at factors other than just the availability of leverage, such as supported crypto markets, fees and commissions, payments, and regulation.
To save you from having to browse dozens of platforms – below you will find a selection of the best brokers offering cryptocurrency leverage in 2022.
Avatrade – Great Trading Platform for Technical Analysis
The next broker to consider in your search for cryptocurrency leverage is AvaTrade. In a nutshell,. AvaTrade is a hugely popular forex and CFD trading platform that allows you to enter buy and sell positions on over 1,200+ markets. This covers heaps of digital currency pairs - all of which can be traded with leverage. You can also trade stocks, indices, commodities, and more. AvaTrade is particularly popular with cryptocurrency day traders that like to perform technical analysis.
This is because the provider offers several platforms - all of which come packed with advanced charting tools and features. Your options include MT4, MT5, and the native AvaTrade platform. If opting for one of the MetaTrader series, you will also be able to deploy a cryptocurrency trading robot. If programmed correctly, this will allow you to trade cryptocurrencies around the clock in a fully automated manner.
When it comes to trading fees, AvaTrade is also a 0% commission broker that offers tight spreads. There are no fees to deposit or withdraw funds, so the only charge you need to keep an eye on is overnight financing when keeping a leveraged position open for more than a day. In terms of licensing, AvaTrade is regulated in size jurisdictions. The platform is also planning to go public later this year. Finally, AvaTrade is a great option if you want to trade on the move - as the CFD broker offers a top-rated mobile app.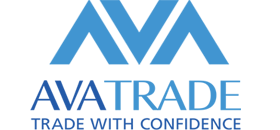 Lots of technical indicators and trading tools
Free demo account to practice trade
No commissions and heavily regulated
Perhaps more suited to experienced traders
71% of retail investors lose money when trading CFDs with this provider
How to Use Leverage Today – Full Tutorial
Completely new to cryptocurrency leverage and need a little guidance to get started? If so, follow the tutorial below to learn how to use leverage right now!
Step 1: Open a Crypto Broker Account
Head over to the AvaTrade website and begin an account registration process. End-to-end, this will take you no more than 10 minutes to complete.
To get the ball rolling, you will need to enter some personal information –
This will include your:
Name
Country of Residence
Home Address
Date of Birth
Contact Details
As AvaTrade is regulated by several reputable financial bodies – you will also need to upload a copy of your passport, driver's license, or national ID card.
67.7% of retail investor accounts lose money when trading CFDs with this provider.
Step 2: Make a Deposit
You only need to meet a minimum deposit of $20 to start trading leveraged CFDs at AvaTrade. You can choose from a debit/credit card or e-wallet and your deposit will be processed instantly. Best of all, AvaTrade doesn't charge any deposit fees!
Step 3: Search for Crypto Market
If you know which cryptocurrency you wish to trade, search for it. For example, we are looking to trade Ripple, so we entered XRP into the search box. Then,  we click on XRP/USD to go to the relevant market.
Step 4: Place Order and Apply Leverage
You will now need to set up a buy or sell order.
If you think the cryptocurrency will rise in value, opt for a buy order
If you think the cryptocurrency will fall in value, opt for a sell order
Next, enter your stake, before choosing your leverage ratio. For example, you might decide to stake $50 and apply leverage of 1:2.
Finally, confirm the order. And that's it – you've just learned how to use leverage when trading cryptocurrencies at AvaTrade!
How to Use Leverage: The Bottom Line
By reading this guide from start to finish, you should now know how to use leverage. Not only have we covered the ins and outs of how leverage works, but we have also reviewed the best cryptocurrency brokers for this purpose.
We concluded that across the board – AvaTrade is the best provider for leveraged cryptocurrency CFDs.
Not only is the platform heavily regulated, but it allows you to trade at 0% and tight spreads. Plus, you'll be offered leverage on more than 200+ cryptocurrency markets and thousands of other financial instruments – such as stocks, forex, and commodities.
67.7% of retail investor accounts lose money when trading CFDs with this provider.