 Free Crypto Signals Channel
More than 50k members
Technical analysis
Up to 3 free signals weekly
Educational content
Free Telegram Channel
People with all different levels of crypto knowledge can buy Solana from the comfort of home. For the best experience, you'll need to pinpoint a low-cost and regulated broker to facilitate your crypto purchase.
In this guide, we are going to steer you in the right direction by explaining how to buy Solana. We also review the best brokers and reveal how to create an account to complete your purchase today!
How to Buy Solana – Choose a Cryptocurrency Broker
There are many places to buy Solana. With that said, it's important to be cautious with which platform you sign up with. We inspected a good deal of metrics, such as regulation, fees, and deposit options.
You can see the results of our search for the best brokers to buy Solana below.
eToro

– Overall Best Solana Broker
If you are still deciding on the right platform for your needs, you will find complete reviews of the best places to buy Solana shortly.
67% of retail investor accounts lose money when trading CFDs with this provider.
How to Buy Solana – Quick Guide on How to Buy Solana in Under 10 Minutes
Follow this short guide on how to sign up with a broker to buy Solana today. We have opted for eToro for this 5-step guide. The broker operates in a multi-regulatory space and offers an inexpensive and simple way to buy Solana.
Step 1: Open eToro Account

– Head over to eToro and create an account by entering some basic details about yourself. The broker will require your name and contact information, as well as a username and password so that you can gain access to your account later

Step 2: KYC

– As a regulated brokerage, eToro is required to validate your identity. This is called the KYC procedure and is usually quick to process. Send a photo of a government-issued ID such as a driving license or passport. eToro can validate your address using a utility bill or bank statement issued within the last three months

Step 3: Deposit Funds

– Financing your account is simple at eToro. The minimum deposit is $50 and you can choose from e-wallets, credit/debit cards from major providers, or a wire transfer

Step 4: Search for Solana

– To locate your chosen cryptocurrency, type 'SOL' into the search bar. Check the result says Solana, and then click 'Trade'

Step 5: Buy Solana – In the order box, enter the amount you want to allocate to your position. You can buy Solana at eToro from just $25. Select 'Open Trade' to instruct the broker to execute your order

As you can see, it's quick and convenient to buy Solana at eToro. Furthermore, with a minimum purchase of $25 on cryptocurrencies. This is a great platform for beginners to gain exposure to Solana, without breaking the bank.
67% of retail investor accounts lose money when trading CFDs with this provider.
Step 1: Choose the Best Place to Buy Solana
Choosing the right place to buy Solana is no easy task. As such, we've gathered plenty of information on the best brokers to purchase SOL tokens and offer a full analysis next.
eToro – Overall Best Place to Buy Solana
eToro is the overall best place to buy Solana. The broker is regulated by the FCA, the SEC, ASIC, and CySEC. As such, it complies with many rules to maintain the approval of regulators. This includes keeping clients' funds in segregated bank accounts and being transparent with fees. The platform lists Solana and numerous other cryptocurrencies, including Ripple, Ethereum, Basic Attention, and more. You will only pay the spread when buying and selling Solana here, which we found to be tight.
Additionally, if you decide to expose your portfolio to different asset classes, you will pay 0% commission to buy ETFs and stocks, of which there are many available. Once you've completed the sign-up process, you can choose your preferred method of payment to finance your purchase. The minimum deposit is $50, and you can buy Solana with stakes as low as $25. eToro supports deposits made with credit and debit cards from Maestro, Visa, and Mastercard.
Furthermore, there is a range of e-wallets, inclusive of PayPal and Skrill. You can fund your account using wire transfer, but be mindful this is the slowest deposit method. If you reside in the US, you won't be charged a cent to fund your account. For clients from elsewhere, there is an FX fee of 0.5% - charged to exchange your local currency for US dollars. This is super competitive as it equates to just $5 from every $1,000 deposit. On the other hand, crypto platforms such as Coinbase charge 3.99% to fund your account with a credit or debit card.
eToro has some useful trading features, namely Copy Trading. Invest in a top-performing trader with a good track record and an interest in cryptocurrencies, and you will passively mirror them. To offer an example, let's say you invest $2,000 in CopyCrypto123. Next, this person places a buy order on Solana, allocating 40% of their trading balance. The amount of SOL tokens you see in your portfolio will be proportionate to your investment. As such, if you allocated $2,000 to CopyCrypto123, you would find an $800 buy order on Solana (40% of $2,000) in your portfolio.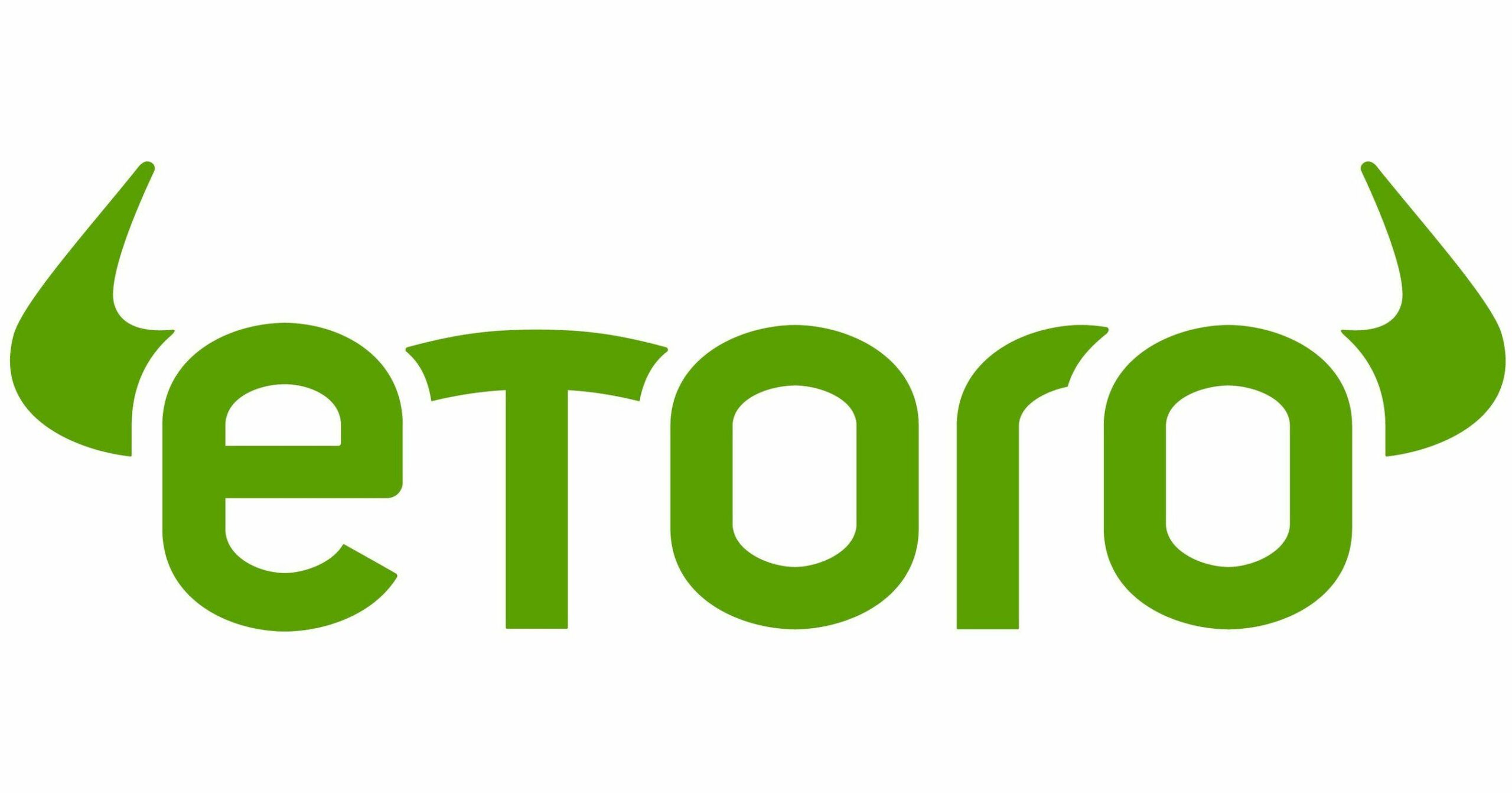 Buy Solana from $25 whilst only paying the spread
Regulated by the FCA, ASIC, SEC, and CySEC
Stand out tools include Copy Trading
67% of retail investors lose money when trading CFDs with this provider
Step 2: Open a Crypto Trading Account
Head over to our overall best-rated broker, eToro, or a platform of your choosing. Next, to buy Solana, you will need to complete a registration form to open a trading account. You can request this by clicking 'Join Now' at eToro. Complete all required details, including your full name, email address, and a username and password of your choice.
After accepting the terms and conditions, eToro will ask you for a few more pieces of information. This is standard procedure at responsible platforms and will be inclusive of your contact details, date of birth, home address, and nationality.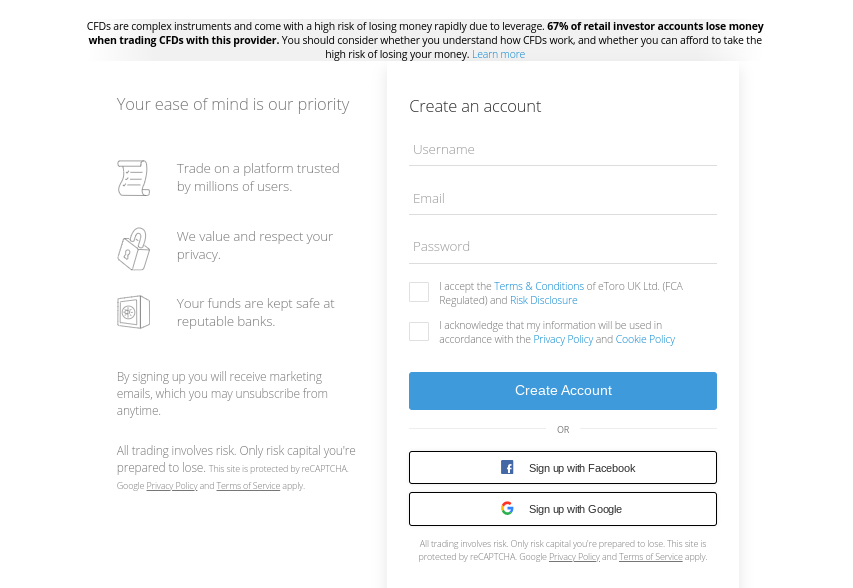 Finally, finish the KYC process, which involves the broker validating your home address and identity. To complete this procedure, send a picture of your photo ID and a letter or bill that clearly states your name, address, and the date it was issued.
Step 3: Deposit Funds
Unlike many crypto exchange platforms, eToro is regulated by multiple organizations, from the FCA, SEC and ASIC, to CySEC. This enables you to finance your account almost instantly to buy Solana and also means you don't have to make a deposit using cryptocurrencies, as stipulated by many exchanges.
Supported payment methods include major credit and debit cards, and e-wallets, like those offered by PayPal, Skrill, and Neteller.
eToro also supports wire bank transfers, but this payment method takes between four and seven business days to show in your account.
If you are from the US, you will not pay any fees when making a deposit.
Clients from other locations will pay a low FX fee of 0.5% to swap their local currency to USD. This equates to a mere $0.50 from a $100 deposit, and the fee remains the same, irrelevant to the payment type you opt for.
Step 4: Search for Solana
Now that you have financed your account, you can proceed to search for Solana. As you begin to type Solana into the search bar at eToro, you will be presented with a range of assets.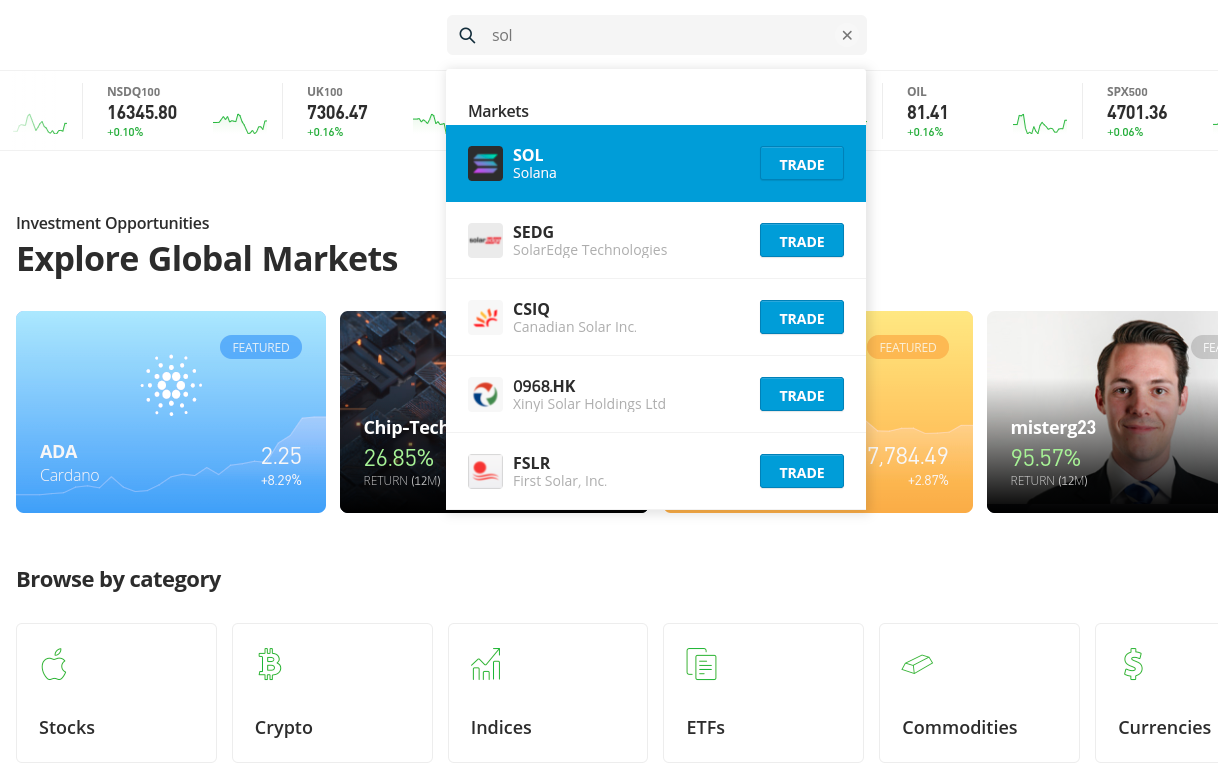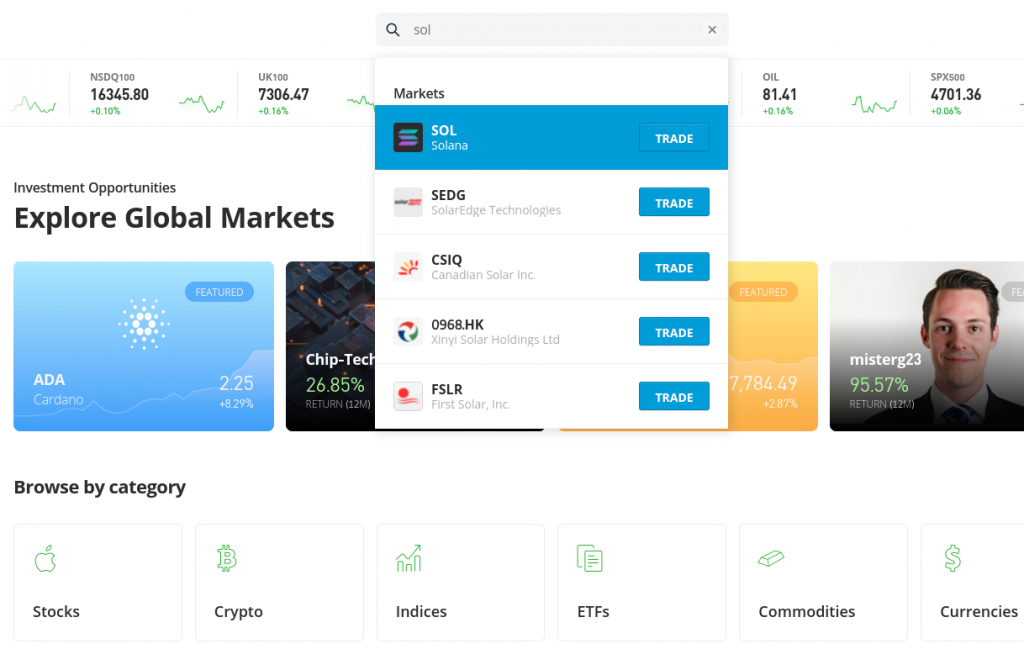 Click 'Trade' when you are satisfied that you've found the correct market, and you can embark on the next step of buying Solana.
Step 5: How to Buy Solana
You can access cryptocurrencies without difficulty at eToro, and by now will have a much clearer understanding of how to buy Solana. When an order form pops up, as you see below, check it says 'BUY SOL' – the unique ticker symbol for Solana tokens.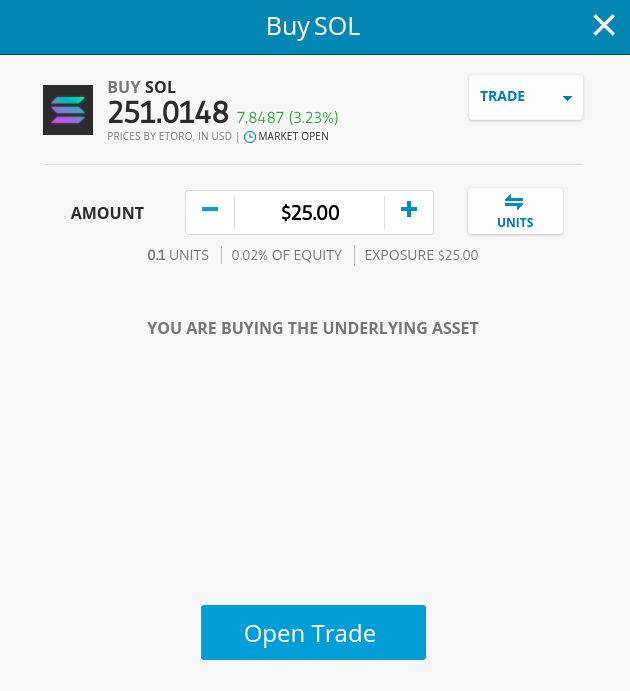 Next, add a number in the 'Amount' box. This should be the amount of money you wish to allocate to Solana. Here, we are choosing to risk $25, which is the minimum stake at eToro. When you have completed the form, you can select 'Open Trade' to complete your SOL purchase.
How to Sell Solana – Learn How to Sell Solana Token
When you buy Solana, there is a high chance you are doing so to try to make a profit later on. This will be made possible by selling your SOL tokens for a higher amount than you initially allocated.
Below you will see a simple walkthrough detailing how to sell Solana:
If you purchased Solana tokens at eToro, they will be stored in your portfolio
Sign in and click 'Portfolio' to reveal your investments
Look for Solana and create a sell order
Enter the amount to sell and confirm everything by clicking 'Open Trade'
It really is that simple. eToro will credit your account with the funds from this sale straight away, at the current market value. If you are able to sell your SOL tokens for more than you paid in the first place, you will make a profit.
Where to Buy Solana
It can be overwhelming deciding on a place to buy Solana. To clear the mist, you will see the two most common options below, and some differences between them.
Buy Solana via a Broker
Newbies will probably feel safer buying Solana via a regulated space because brokers with a license follow a range of rules. For instance, eToro is regulated by the SEC, the FCA, ASIC, and CySEC and keeps all client funds in a separate tier-1 bank account. Not only that, but this broker allows you to store SOL tokens within your account to save you from downloading a crypto wallet.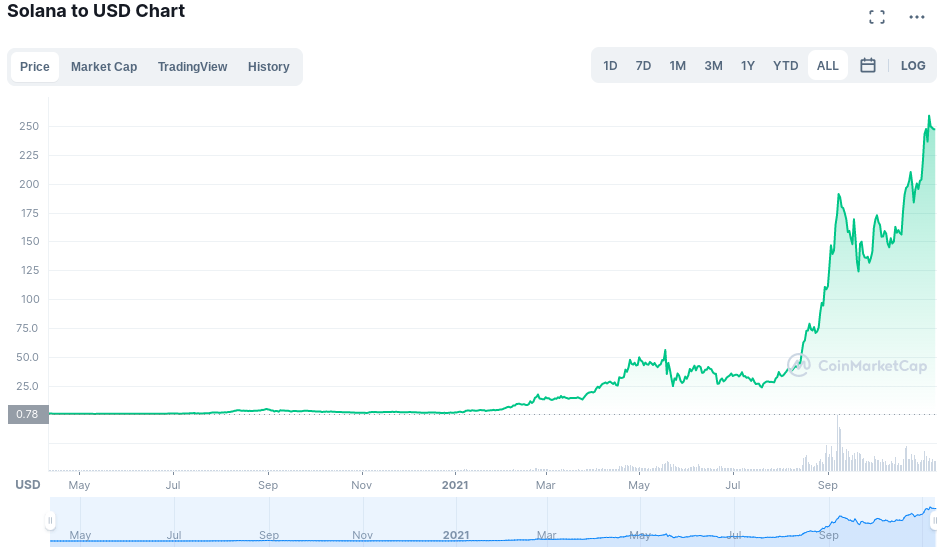 Another advantage of electing to buy Solana via a regulated platform is the array of fiat payment methods you can fund your account with. This should include credit/debit cards, e-wallets, and banking options, such as wire transfers.
Buy Solana via a Cryptocurrency Exchange
If you choose to buy Solana from a crypto exchange, you should be aware that some are free from regulation and are therefore not operating within any rules.
This often calls for you to consider the storage of your digital investment and will also limit you to funding your account with digital currencies, which newbie investors won't yet hold.
By far the most convenient and safe option is to choose a regulated space, where customer care is taken seriously.
Best Ways to Buy Solana
The best way to buy Solana will depend on your personal preference.
See some options below.
Buy Solana With Debit Card
If you wish to purchase SOL tokens with a debit card, you must ensure the platform supports it. This is a fast and convenient way to fund your account to buy Solana, but you should also be aware that some brokers and exchanges charge fees to use this deposit method.
For instance, Coinbase charges 3.99% if you fund your account with a debit card. At eToro, non-US clients will pay 0%, and other locations will be charged 0.5% for the conversion to USD.
Buy Solana With Debit Card Now
Buy Solana With Credit Card
Many brokers will allow you to buy Solana with a credit card, but look out for fees. You should also be careful if using credit to buy and sell assets in such a speculative market.
Buy Solana With Credit Card Now
Buy Solana With PayPal
Not every platform supports PayPal. However, at eToro, if you are a US client, you can fund your account to buy Solana using PayPal for free. Alternatively, you will be charged a small 0.5% FX fee, as previously mentioned.
Is Solana a Good Investment?
To aid you in deciding whether Solana is a good investment, you will see some key research below. This includes a little more information about what Solana is and some real-world price history. Always carry out research of your own before risking your finances.
What is Solana Token?
SOL is the internal cryptocurrency of Solana, a public blockchain network created in 2017. Solana is a multifaceted platform that was designed to host smart contracts and DeFi applications. Market commentators consider the Solana project to be more sustainable than others, such as Bitcoin.
This is because Bitcoin uses Proof of Work (PoW), which is notorious for high energy consumption. In contrast, Solana opts to use a hybrid of Proof of Stake (PoS) and Proof of History (PoH). The latter paves the way for a web-scale blockchain, allowing Solana to offer super-fast network speeds.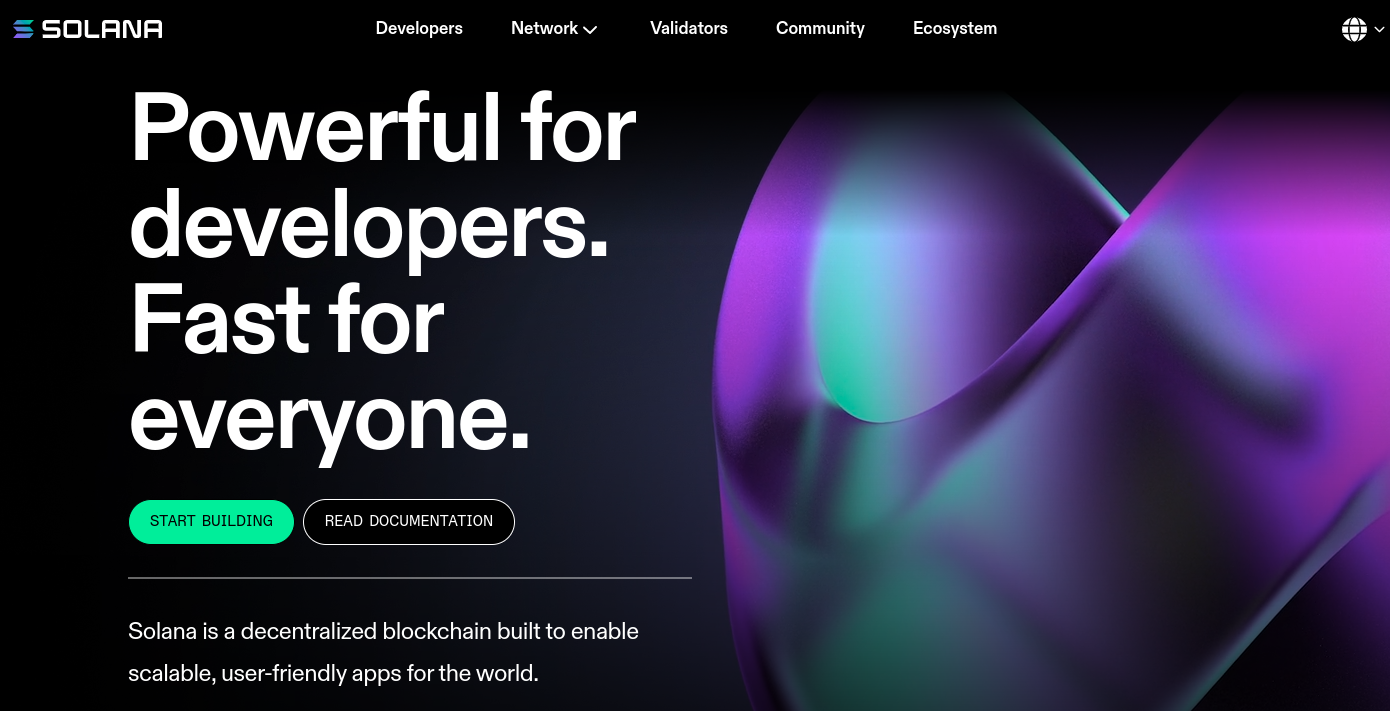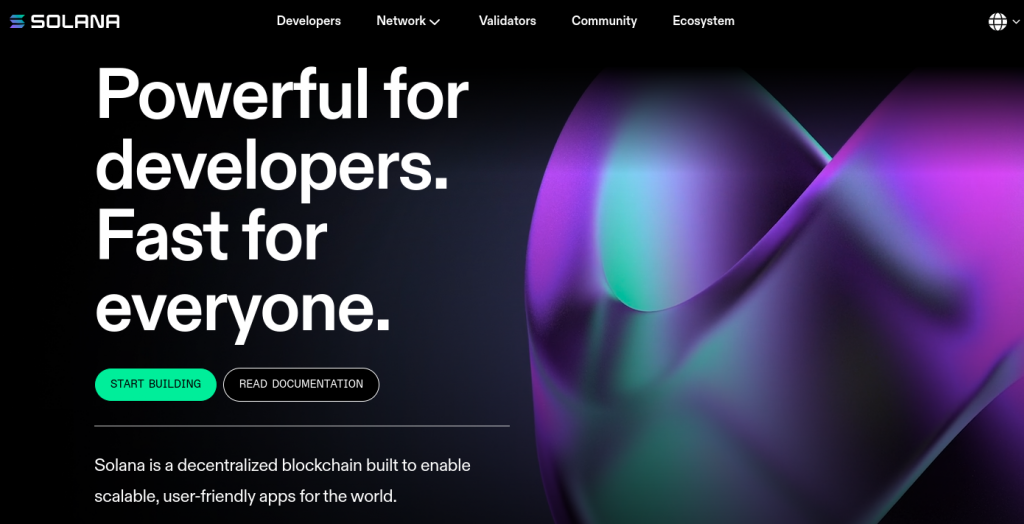 The overarching goal of Solana was to create a new decentralized finance platform to fix the problems faced by older projects, such as Bitcoin and Ethereum. Issues of first and second-generation blockchains largely include slow transaction speeds and high fees.
Solana Token Price
The historical value of an asset might seem irrelevant. However, when you are researching how to buy Solana or any other digital token, it's good to be aware of these things. This might give you an idea of how volatile the market is, or show you its future potential.
To save you some time, you will see some information on the price of Solana below:
On the 11th April 2020, SOL tokens were valued at $0.77
By 12th August 2020, Solana was trading at $3.76
Moving forward to 30th July 2021, the market value of Solana was $32.39
On the 8th September 2021, Solana was priced at $191, which shows an increase of over 489%
Just 13 days later, SOL tokens had fallen by 35% to $124
By 6th November, Solana had risen to a record $258.93 – that's a 108% increase
As you can see, there is potential to make a profit when you buy Solana. Some market commentators believe SOL tokens could reach $600-$800 by 2025. Having said that, it is absolutely imperative that you explore all facts and data points yourself, because a large part of purchasing cryptocurrencies is speculation.
Should I Buy Solana?
Solana's network is multifaceted, and its ecosystem is expansive. For example, Solana's blockchain contains over 300 projects, and the network includes games, NFTs, DeFi, automated market makers, decentralized exchanges and platforms, and more.
There are a few other reasons people may look to buy Solana. Below we talk about this network's innovation, speed, and rewards program.
Solana is An Innovative Blockchain
When you are weighing up whether to buy Solana, you could look into what sets it apart. This guide found that as well as being speedy and capable of more transactions per second than Visa, this network is an innovator.
Some of Solana's innovations include:
PoH: Proof of History is a consensus algorithm with a verifiable delay function. This means instead of having to communicate with other blockchains, the Solana network keeps its own timeline of transactions and events
Sealevel: This parallel transaction processing engine allows for thousands of smart contracts to run simultaneously and scale across SSDs and GPUs. In a nutshell, Sealevel schedules transactions for efficiency
Tower BFT: Tower consensus is an algorithm that utilizes PoH as a cryptographic clock
Cloudbreak: This is a scaled database used by Solana. Put simply, this software enables Solana to achieve a secure level of stability. Cloudbreak facilitates writing and reading simultaneously across the whole network
Gulf Stream: Solana aims to prevent the problems experienced by the likes of Bitcoin, whereby a set of transactions are submitted, but waiting to be processed. This causes a bottleneck effect. As such, Solana uses a block propagation protocol. To save the system from being overwhelmed, this technology facilitates faster settlements. Thus allowing validators to action transactions ahead of time, and drop any that fail
Archivers: This is a network of nodes with super low hardware requirements. In laymen's terms, validators offload petabytes of blockchain data to Archivers that have signaled having the space to store it. As such, this is essentially a distributed ledger store, utilized for the safekeeping of data. This allows the Solana network to generate more data without limiting network membership
Pipeline: This processing mechanism facilitates the speedy validation of transaction data and allows it to be replicated by every node in the network
With optimizations and architecture such as this, it's fair to say Solana is innovative. This blockchain network is a trailblazer, focused on the development of a highly effective decentralized infrastructure for people, economies, and businesses worldwide.
Low Cost and Speedy Transactions
One of the reasons people buy Solana, over the likes of Ethereum, is the speed of the network. As we said, Solana uses PoH, which allows it to maintain high levels of throughput rates and efficiency.
See some data surrounding the speed at which Solana is able to process transactions:
Solana can process 50,000 transactions every second and is able to confirm them instantly
This instant validation and synchronizing of time nodes allows the network to add blocks, in a fast and efficient way
Bitcoin can manage around 4.6 transactions per second
Ethereum can carry out approximately 13 transactions per second
Not only is Solana speedy, but the transaction fees are considerably lower than other well-known crypto assets. For instance, the average transaction fee of Solana is $0.00025, whereas Ethereum and Bitcoin are around $4.014 and $2.64, respectively.
This is largely down to scalability problems. Of course, transaction fees will change regularly, in accordance with gas prices and other factors. With that said, there is no denying Solana is a much cheaper option than other major crypto assets. The number of transactions per second this blockchain can process allows for cheaper fees and less jostling for space on the blockchain.
Solana is Offers Rewards for Staking
As we touched on, Solana uses PoS to validate transactions. This essentially means that when you grasp how to buy Solana, you can take part in consensus and process transactions – whilst earning funds. There is no minimum amount required, so even if you hold small amounts of SOL tokens, you can still be a validator on this high-performance blockchain.


Allowing Solana holders to vote and run validator nodes helps to secure the network and increase decentralization. Rewards are handed out periodically by Solana. The amount will depend on the number of SOL tokens stakes, inflation rates, and uptime.
There are various staking rewards calculators available online with advice on how to grow your yield. Always conduct detailed research of your own before choosing to buy SOL.
Risks of Buying Solana
As we mentioned, cryptocurrencies can be highly volatile. With that in mind, we are now going to divulge some of the main risks involved when you buy Solana.
See some examples below:
The biggest risk you take when buying Solana is that you might not be able to sell your tokens for more than you paid, thus making a loss
If you choose to buy Solana at an unregulated crypto exchange, you are probably going to be responsible for your own wallet
This could leave your digital funds vulnerable to hackers, especially if you aren't experienced enough to protect your storage facility
You can offset some of these risks by implementing a strategy, such as buying fractional amounts of Solana and doing so via a regulated brokerage. eToro will allow you to buy Solana from $25 and there is no need to download and secure a wallet. Moreover, this broker makes cashing out easy, by storing your digital currencies within your portfolio in a regulated space.
How Much Does it Cost to Buy Solana?
When you buy Solana, there will be a charge for doing so. This can vary, so always check out the fee structure of your chosen platform. If the broker you sign up with isn't economical with fees, it will hurt your potential gains in the long run.
To give you an indication of what to expect, see below.
Payment Fees
Payment fees are usually charged when making a deposit to fund your account. This can be dependent on the route you take. For instance, Coinbase charges 3.99% on debit and credit card payments. Whereas eToro charges 0% to US clients, and a mere 0.5% for alternative currencies – no matter which deposit type you opt for.
Trading Fees
Trading fees also come in all shapes and sizes and are an inevitable part of buying cryptocurrencies. As such, when you sign up with a broker to buy Solana, see what trading fees are in place. The most common are commissions and spreads.
To offer some comparison, if you buy Solana at Coinbase, you will pay a standard commission fee of 1.49% on every order. On a $1,000 order, that is the equivalent of $15 in charges. The very same buy order at eToro would only cost you the spread, which starts at just 0.75% on crypto assets.
Overnight Financing
If you decide to buy and sell Solana via CFDs, which invite leverage, you will be charged a daily fee called 'overnight financing'. This is comparable to paying interest, to contribute to the cost of your leveraged position.
The best brokers to purchase cryptocurrencies will make this fee clear when placing your order to buy Solana, so there are no surprises. CFDs are a short-term way to buy and sell digital assets. As such, this fee shouldn't present too much of an issue for most traders.
How to Buy Solana Token (SOL) – Bottom Line
The team behind Solana has created an innovative, multifunctional, and speedy network. SOL tokens have been rallying at a rapid rate since the turn of 2023. To purchase SOL tokens from home in a simple and safe manner, you need to find a reputable platform. We investigated the best brokers to buy Solana and eToro won hands down.
eToro is regulated by multiple bodies, including the SEC and the FCA, so follows plenty of rules. Moreover, the broker allows you to buy Solana on a spread-only basis and accepts minimum investments starting at just $25. You can finance your account with a minimum of $50, and there are is a range of convenient payment types to choose from.
67% of retail investor accounts lose money when trading CFDs with this provider.
FAQs
Can I buy Solana?
Yes, you can buy Solana at either an exchange or an online brokerage. Make sure you check whether SOL tokens are available before signing up. eToro lists SOL and plenty of other markets and is regulated.
Where to buy SOL?
The best place to buy SOL is at eToro. The SEC, the FCA, ASIC, and CySEC regulate the platform and you won't be required to store your tokens in a wallet. Any SOL tokens you buy will remain in your portfolio. eToro only charges the spread to buy Solana and you can get started with the minimum stake of just $25, meaning you can purchase a fraction of a token.
Is Solana a good investment?
Solana has surged in 2023, increasing by over 13,000%. Cryptocurrencies can be extremely volatile and investing in them is highly speculative. Therefore, before you elect to buy Solana, make sure you make a choice based on your own research.
Can you buy Solana with a credit card?
Yes, you can buy Solana with a credit card, if the broker in question is able to support this payment type. You must be wary of fees, as some platforms charge more for credit card deposits. For example, Coinbase charges 3.99% on all debit/credit card deposits. eToro charges 0% on US credit card deposits and 0.5% on all other currencies. This is highly competitive.
What price is Solana?
At the time of writing, in early 2023, Solana is priced at $23.01. However, cryptocurrencies rise and fall in value on a second-by-second basis. As such, this is subject to change.