Best Stablecoins for Investment in 2023
March 17, 2023
#BUSD#Stablecoin#USDT
The fiat and cryptocurrency markets can be connected with the help of stablecoins. This, fortunately, reduces the volatility of cryptocurrencies for investors while at the same time offering better interest rates than one can get from the savings accounts of a traditional banking system.
While we should not be ignorant that this aspect of crypto investment also has its risks, we should rather look for stablecoins that are reputable and have been around for years. In today's discussion, we shall be looking at the implications of considering this investment and the opportunities it presents. We shall consider them in ranked order according to certain standards. Let's take a look at these stablecoins according to the size of their market capitalizations.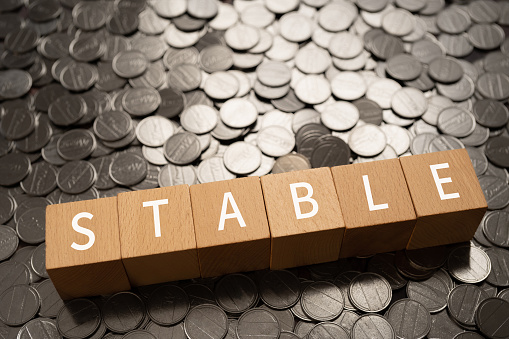 Stablecoins Ranking According to Market Capitalization
Tether (USDT) ranks first with a market capitalization of about $75 billion.
US Dollar Coin (USDC) ranks second with a market capitalization of about $50 billion.
Binance USD (BUSD) ranks third with a market capitalization of about $10 billion.
Dai (DAI) ranks fourth with a market capitalization of about $5 billion.
TrueUSD (TUSD) ranks fifth with a market capitalization of about $1 billion.
Ranking of Stablecoins According to the Volume of Activities Daily
When considering stablecoins for investment, it is critical to consider the number of customers who use the specific type of stablecoin. Investors should also consider the amount of money invested in the stablecoin. By the size of activities, the following is the ranking of stablecoins according to daily use.
Tether (USDT) ranks first as it has daily activities of 89,410 USDT and is rising.
US Dollar Coin (USDC) ranks second as it has daily activities of 37,880 USDC, and it rises steadily.
Binance USD (BUSD) ranks third as it has daily activities of 1,550 BUSD but is trending lower.
Frax (FRAX) ranks fourth, but there are fewer than 500 FRAX-worth activities going on steadily daily.
Dai (DAI) ranks fifth, with daily activities of about 3,480.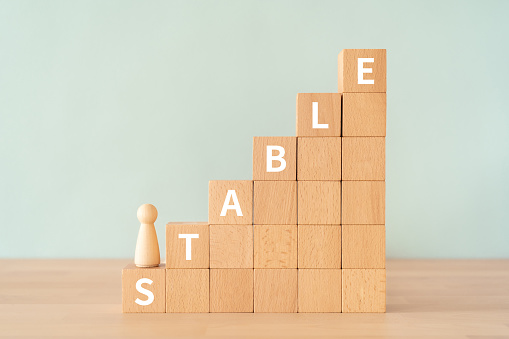 Can Stablecoins Be Considered a Good Area for Investment?
Stablecoins are an important investment that may be included in a portfolio, but since their prices are tied to traditional currencies, they are obviously different from crypto assets. For instance, if a man invested in bitcoin some five years ago, when it cost about $11,500 (long-term investments are very good), the value of the investment has now doubled. However, we are not ruling out the stormy ups and downs that bitcoin went through before it settled at the current price level. On the other hand, if you had invested in stablecoins around the same time, with a steady interest rate of 5%, by now you will have had about a 28% gain from your investment. This one is not subject to the volatility storm. It offers a modest gain at much lower emotional stress.
Through your investment in stablecoins, investors can benefit from compound interest, which continues to accumulate over one's lifetime, and withdrawal of the money could be at any time. It is similar to a traditional savings account.
In the quest to find the best stablecoins to invest in, some factors should be considered, including the commodities that back the stablecoin. Some are backed by fiat currency, gold, and sometimes even cryptocurrencies.
The investor also needs to beware of the risk involved in a different type of stablecoin known as algorithmic stablecoins. They are not backed by any commodity other than computer codes or programs. They automatically maintain the stability of the market. And the crash of such an investment in algorithmic stablecoins is usually terrible. There are other risks, such as inflation, regulation, and loss of pegs (this is common with algorithmic stablecoins).
Would you like to advance your trading to a new level? Participate in Dash 2 Trade. Buy Dash 2 Trade (D2TUSD) now.
Join Our

Free Telegram Group

We send 3 VIP signals a week in our free Telegram group, each signal comes with a full
technical analysis on why we are taking the trade and how to place it through your broker.

Get a taste of what the VIP group is like by joining now for FREE!

Join Our Telegram